Abrasive
Blasting
From dry abrasive blasting in one of our three blast booths to wet abrasive blasting out doors to suppress dust and specialised dustless Sponge Jet Blasting (link to web site) in contained spaces.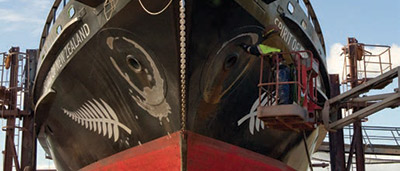 We have the people, expertise and equipment to prepare all surfaces - Steel, Aluminium, Concrete, Fiberglass, and Timber.
Our mobile abrasive blasting resource consent covers the Northland region allowing us to come to you. Rudolphs are experts in all aspects of abrasive blasting. Contact us for no obligation expert advice.